Three Things I Learned In Fixing My Goodreads Bookshelves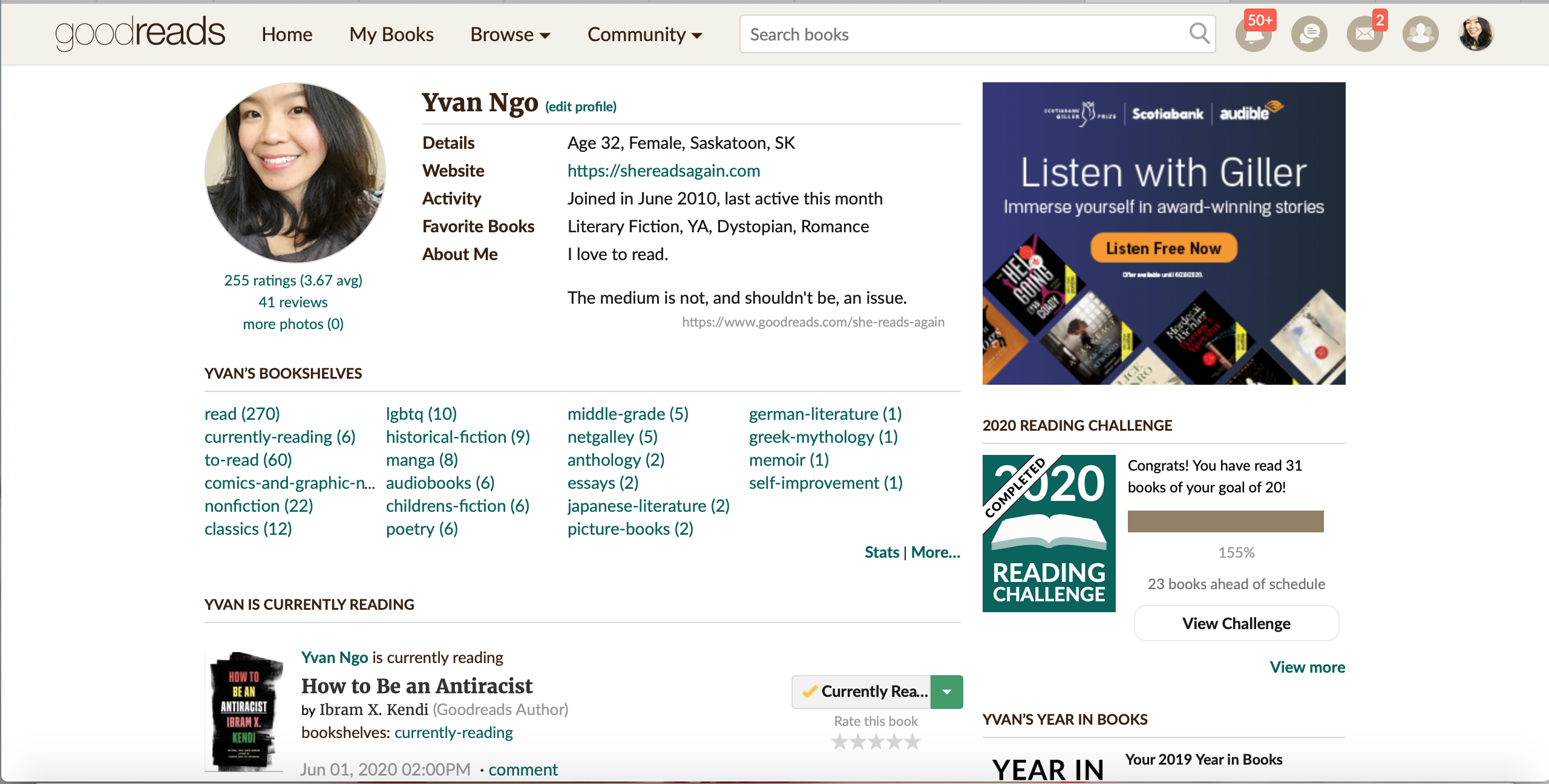 A few weeks ago, as I was scrolling through my Goodreads profile, I noticed how dull my bookshelves were. All I could see were a number of "read-in-insert year here" in addition to the default shelves. So I decided to fix it. I deleted my yearly shelves and changed them to something more specific. Listed below are the three things I learned in doing so.
Goodreads do count the number of books and pages you read per year.
I found this out as I was randomly clicking links around my profile. As much as I wanted to get rid of my yearly shelves, a little part of me was a little hesitant especially since I made a point of reading a certain number of books per year. However, Goodreads do keep track of them in three different ways: through your Year In Review which they release close to the end of the year; through your reading challenge (if you ever so decide to participate); and through that little "Stat" link at the bottom right of your shelves section.
I'm not doing as bad as I thought.
About 2 years ago, around the same time I started getting into bookish podcasts, I made it a point to read outside my comfort zone. My comfort zone is Young Adult and it's a genre I will constantly go back to. I didn't include this on my shelves to force me to look into other aspects of my reading that I wanted to better keep track of. I'm still fixing my shelves to reflect if I've read works by women, BIPOC authors, and to reflect representation.
Fixing my shelves made me realize which books I want to read more of.
Having my shelves keep track of specific things made me realize what I need to read more of. I've always wanted to be well read person and I can't do that if I don't proactively seek out books which will better my well being and reading habits.
Deleting my yearly goodreads bookshelves have been a great idea. Knowing what I'm lacking in my reading will help me be a better reader and a better person. It will also allow me to be more conscious in choosing what to read next.