WIKATHON: August 2020 TBR
I've first heard of Wikathon through Kath's Instagram. I pretty much swore to myself I will join in, and for once I WILL FINISH IT. I've joined readathons before, but I have never finished one. I even joined two reading challenges for 2020 and , well, I'm probably not going to complete that either. But this one, this one I'm going to commit to.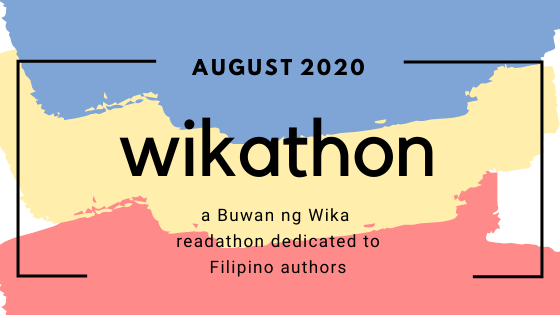 What is wikathon? Wikathon is a month long readathon dedicated to Filipino authors. If you don't know, I am Filipino: born and raised (although I am currently residing outside the country). I remember my elementary school doing a weeklong celebration every school year on August where the Filipino language and culture are the main focus. There would be assemblies, contests, games, the school would be decorated — all these for the whole week. So when I found this readathon, I decided to join in. And I intend to finish the books I've chosen.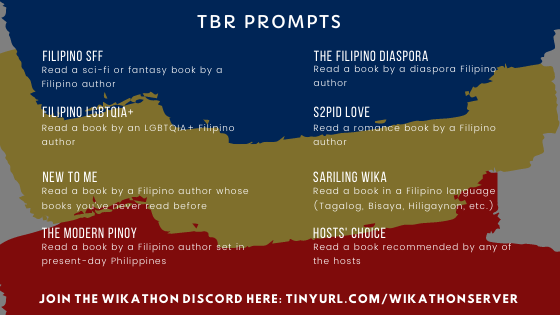 Now with less than a week before the readathon starts, I present to you my TBR. I found these recommendations over Instagram and the Wikathon discord server.
Patron Saints Of Nothing (This book worked for half of the prompts which I was incredibly happy with because there is no way I'll be able to read 8 novels in a month.)
Stay A Little Longer
My Fate According to the Butterfly
Lalani of the Distant Sea
I do plan on recording / documenting the month as I finish these books. I just need to figure out the medium I'm going to use. Other than that, I'm all set for August except for one prompt: Sariling Wika. But hey, I initially planned on simply reading a work by a Filipino author, so the fact that I only have one empty prompt left is already a win for me.