BLOG TOUR | The Wild Ones by Nafiza Azad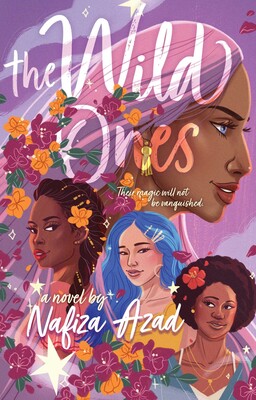 TITLE: The Wild Ones
AUTHOR: Nafiza Azad
PUBLISHER: Margaret K. McElderry Books
RELEASE DATE: August 3rd, 2021
GENRES: YOUNG ADULT FICTION---Fantasy
BUY LINK
SYNOPSIS:
From William C. Morris Finalist Nafiza Azad comes a thrilling, feminist fantasy about a group of teenage girls endowed with special powers who must band together to save the life of the boy whose magic saved them all.
Meet the Wild Ones: girls who have been hurt, abandoned, and betrayed all their lives. It all began with Paheli, who was once betrayed by her mother and sold to a man in exchange for a favor. When Paheli escapes, she runs headlong into a boy with stars in his eyes. This boy, as battered as she is, tosses Paheli a box of stars before disappearing.
With the stars, Paheli gains access to the Between, a place of pure magic and mystery. Now, Paheli collects girls like herself and these Wild Ones use their magic to travel the world, helping the hopeless and saving others from the fates they suffered.
Then Paheli and the Wild Ones learn that the boy who gave them the stars, Taraana, is in danger. He's on the run from powerful forces within the world of magic. But if Taraana is no longer safe and free, neither are the Wild Ones. And that…is a fate the Wild Ones refuse to accept. Ever again.
My Thoughts:
Thank you to Turn The Page Tours and author Nafiza Azad for providing me with a copy in exchange for an honest review.
To tell you the truth, The Wild Ones didn't grab my attention right away. My initial reactions were the following:
The initial pacing was a little slow for my liking.
I am constantly trying to figure out who the other narrator was besides Paheli.
I am also constantly trying to understand how magic works in this world. How the Between and its inhabitants exists without being seen (unless they want to be seen). How the Between also acts as a portal to different places in the world.
It took me a while to get in to the story, but once the the plot and pace started going a little faster, everything seemed a lot better (in my opinion).
Although I didn't enjoy the writing style in particular, I did appreciate the focus on the girls' pain and suffering and how they were able to rise through and push through. How they used their experiences to protect those who were in the same situations as they were.
Like I said, it wasn't necessary my style of read, but I believe there will be readers out there who would throughly enjoy The Wild Ones.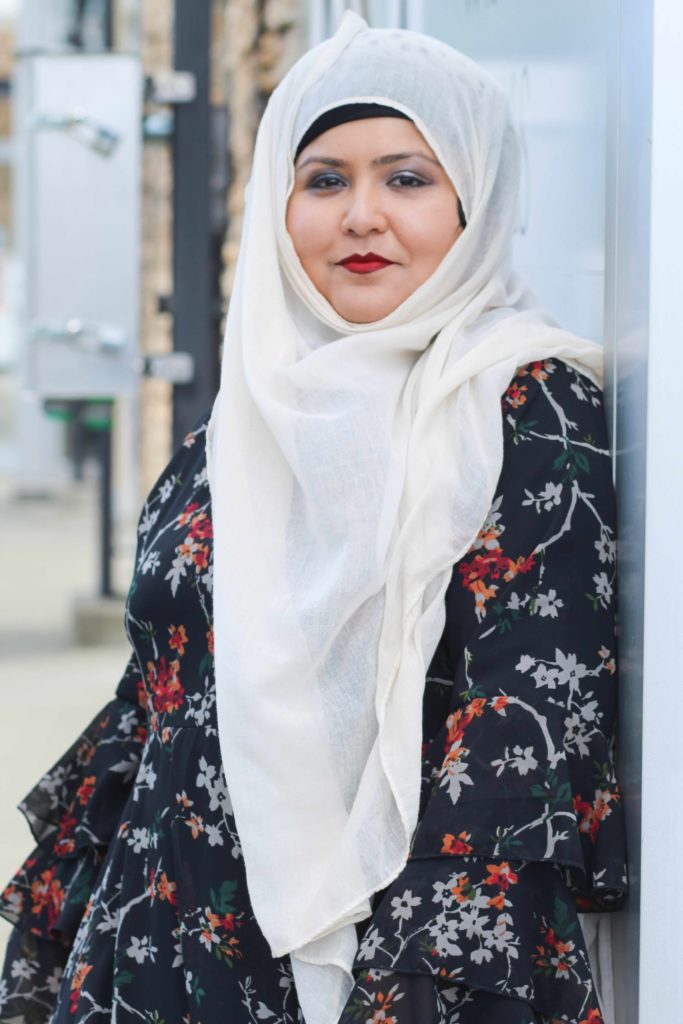 Author bio:
Nafiza Azad is a self-identified island girl. She has hurricanes in her blood and dreams of a time she can exist solely on mangoes and pineapple. Born in Lautoka, Fiji, she currently resides in British Columbia, Canada where she reads too many books, watches too many K-dramas, and writes stories about girls taking over the world. Her debut YA fantasy was the Morris Award–nominated The Candle and the Flame. The Wild Ones is her second novel.