BLOG TOUR | For All Time by Shanna Miles
My thoughts:
I brought this to work last week and I remember annotating it with the words "It's finally starting to get good!" I was getting worried as I was getting close to the end and I was still trying to figure out the significance between the time jumps.
The introductions to multiple Tamars and Fayards was something I easily got used to. They each have characteristics that got carried over through the different time periods, making their relationship evident, and simply inevitable. Also, in every life we get a glimpse of the push and pull between the two of them: one clearly being all in, and the other constantly hesitant. I also appreciated the little moments of recognition, because at some point it was the one thing I was waiting for.
My favourite parts were the few chapters that, in my opinion, made up the ending. The synopsis mentioned that our two main characters were able to figure out what needed to be done to break the cycle, and I think Miles did a good job of showing us just what that cycle looks like.
I would recommend it if you enjoy contemporary, romance, and fantasy as this ticks all three boxes.
Thank you to Turn The Page Tours for letting me be a part of this tour. And also, thank you to Simon Schuster Books for Young Readers for providing me a copy in exchange for an honest review. Feel free to visit the rest of the stops in this tour here.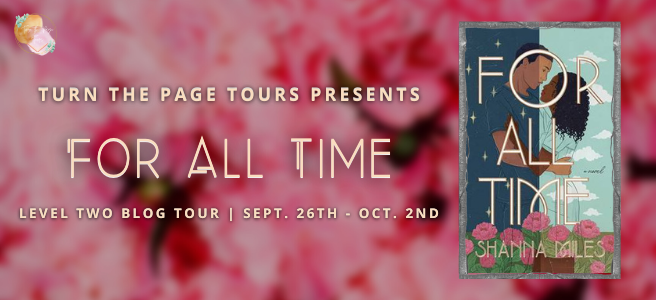 Author bio:
Shanna Miles is an author, reviewer and librarian who lives in Georgia with her two daughters, and educator husband and advocates tirelessly for appropriate representation for marginalized people in children's fiction. Her passion is Paranormal Romance, but she also has a deep affinity for diverse Science Fiction like that of Octavia Butler and Sherri L. Smith. "Willow Born" is Shanna Miles' latest work.