BLOG TOUR | The Winning Ingredient by Kelly Swan Taylor
The Winning Ingredient by Kelly Swan Taylor
Published by Link Press
Releasing on September 22, 2021
Genre: Contemporary


As the past and the present collide, one baker and one quarterback team up.
The two might be the winning ingredient in a timeless recipe.
Mia DeSalvo is one tough cookie, who can throw a perfect spiral and bake a perfect biscotti. But, as George Washington High's top student and ninth-grade class president, she's thrown off her game when asked to tutor boarding school drop-out and secret-weapon-on-the-football-field, Bryce Fitzgerald. Despite his to-die-for dimples, he's a total bore. Besides, her plate is already full, trying to save her family's struggling century-old Italian bakery.
Determined to tackle her family's business woes, Mia secretly devotes her free time to developing new recipes, with the help of her Sicilian great-great-grandmother's handwritten cookbook. She soon discovers that blending her own innovations with her Nonna Antoinette's history may be the key to the bakery's success.
But Mia's not the only one with a secret. As rumors swirl around Bryce's lightning-speed exit from prestigious Chadwick Academy, she's resolved to get to the bottom of it. Unfortunately, the star quarterback's bad attitude, mixed with her flaming temper, is a recipe for disaster.
When Mia stumbles upon Bryce's beautifully written journal, it's clear his talents aren't confined to the football field, and there's much more to the hazel-eyed quarterback than she could've imagined. While the journal may hold all the answers she's looking for, the weight of its heartbreaking words may be too much for her to carry.
With the future of the DeSalvo Bakery and the football State Championship hanging in the balance, Mia and Bryce might just have what the other is missing.
Armed with an antique cookbook and a football, this unlikely pair will discover the importance of embracing an enduring legacy and keeping cherished memories alive.
The Winning Ingredient is a lower young adult novel about unwavering friendship through loss and triumph and is the debut novel for this previously published author.
My Thoughts:
I throughly enjoyed reading The Winning Ingredient. Mostly because I love scenes of Mia in the kitchen constantly experimenting and baking, and then having her friends be her taste testers. I've imagined myself on both ends as I too love to bake, and I love receiving home baked goodies.
I also enjoyed the display of friendship throughout the story. Everyone is supportive of each other and it's great to see that portrayed in a young adult novel. And in comparison to the stories / books I've read lately, I appreciated that the budding love story between Mia and Bryce was not the center of the story.
The main thing I didn't not enjoy though is the lack of faults on our main character, Bryce especially. With Mia, we constantly see her doubting herself and her talents regarding saving their bakery, even when everyone - her mom included - tells her how great her baking is. We're constantly reminded that she's the type to rarely ask for help. Also, although she's always on top of everything, she's not necessarily organized. Bryce on the other hand, all we got is the fact that he's struggling with his studies because of his mom's passing. He's not bad anything. On things he's not particularly good at, he's shown to be open and willing to learn. He's the school's quarterback, but he doesn't let it go to his head. Bryce is simply such a genuinely good person. He's the boyfriend material to swoon over. Heck, he was even willing to step aside if he thought Mia and her friend had a thing going on.
Like I said, I enjoyed it. Regardless of the lack of faults in our characters, I found it to be a good story on friendship and what friendship is about.
Would I recommend this books? YES.
Thank you to Turn The Page Tours, Link Press and Kelly Swan Taylor for letting me be a part of this tour.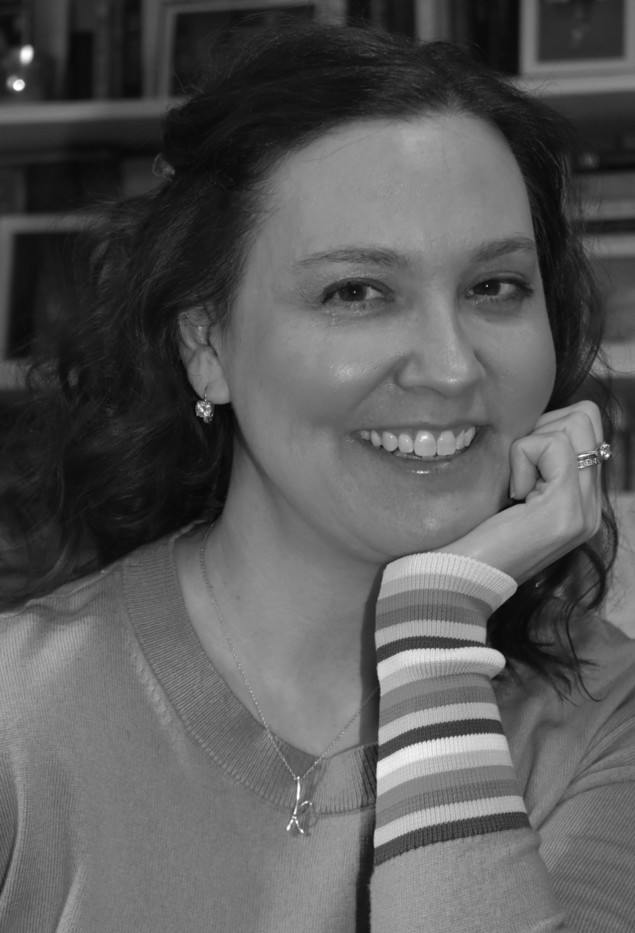 Author bio:
Kelly Swan Taylor is a Boston-based attorney and former laboratory scientist. As a competitive runner, racing from sun-drenched Hawaii to frigid Iceland, her first publishing credit was in Simon & Schuster's best-selling book series, Chicken Soup for the Soul, Running for Good, highlighting her experiences in the historic 2013 and 2014 Boston Marathons. Growing up immersed in beloved "Teen" novels, Kelly now crafts her own sweet stories that bridge the gap between middle grade and young adult fiction that is so often forgotten but so sorely needed in the market today. She has a soft spot for the sincere yet flawed character with a kind heart who tries to do the right thing, stumbles along the way, but eventually becomes a hero in everyday life. In her free time, Kelly enjoys traveling and collecting snow globes and race medals from around the world. A proud alumnus of Syracuse University, she cheers her Syracuse Orange from both her sofa and the metal bleachers of the Carrier Dome. She resides in Providence, Rhode Island with her architect husband, Jonathan, and two spoiled geriatric kitties.