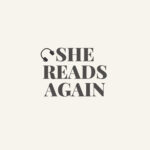 Welcome to the podcast's very first episode where I share with you my thoughts on What If It's Us by Becky Albertalli and Adam Silvera.
Click here for more information about this episode, and for other important links mentioned in this episode.
Please be advised that this episode contains spoilers so feel free to hit pause if you would like to read or listen to the book spoiler free. Otherwise, I hope you enjoy this episode!
If you enjoyed listening to this episode, feel free to subscribe, rate and review on a podcast platform of your choice. You can also follow and message me through Instagram, or through the comments sections here in my blog.
Thank you for listening!