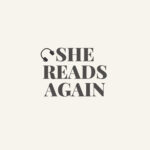 Today's episode was meant to be my Halloween episode. I'm sorry it's a few days late.
I decided to read Bird Box by Josh Malerman specifically for the month of October. I've been wanting to see the movie, and this gives me the perfect opportunity to set the mood for Halloween, and to kind of make it a little easier for me to watch the movie. I get scared very easily which is why I don't usually read horror / suspense books, or watch horror / suspense films.
This episode is NOT spoiler free so if you plan to read Bird Box and watch the adaptation spoiler free, then I would suggest to do those first before listening to this episode.
Happy listening, and I hope you all had a great Halloween.
If you enjoyed listening to this episode, feel free to subscribe, rate and review on a podcast platform of your choice. You can also follow and message me through Instagram, or through the comments sections in my blog.
Thank you for listening!
She Reads Again: Blog | Instagram | Goodreads
MUSIC:
Industrial Music Box by Kevin MacLeod
Link: https://incompetech.filmmusic.io/song/3910-industrial-music-box
License: http://creativecommons.org/licenses/by/4.0/