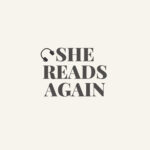 For today's episode, I would like to share my thoughts on the first book on William Ritter's The Oddmire series: Changeling. This is in anticipation for the release of book two entitled The Unready Queen.
I did not expect to like this as much as I did.
PLEASE NOTE THAT THIS EPISODE CONTAINS SPOILERS SO IF YOU WANT TO READ CHANGELING SPOILER-FREE THEN I SUGGEST YOU SKIP THIS EPISODE.
Make sure to tune in on June 25th for my review and thoughts about The Unready Queen.
Thank you to Algonquin Books & Algonquin Young Readers for providing a copy of The Oddmire: Changeling.
Get a copy of Changeling: Amazon | Indigo.ca
Pre-Order The Unready Queen: Amazon | Indigo.ca
If you enjoyed listening to this episode, feel free to subscribe, rate and review on a podcast platform of your choice. You can also follow and message me through Instagram, or through the comments sections in my blog.
Thank you for listening!