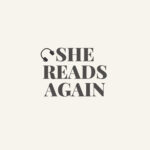 Welcome to part 3 of my 2nd Quarter reading wrap-up where I share with you all the graphic novels and comic books I read from April to June.
Click here to see a list of books mentioned in this episode along with other information.
If you enjoyed listening to this episode, feel free to subscribe, rate and review on a podcast platform of your choice. You can also follow and message me through Instagram, or through the comments sections in my blog.
Thank you for listening!